Dear Friends,
Happy Summer! Despite growing up in the Deep South where the weather can be scorching, summer is my favorite season. The long days and the hot stillness make it a time for reflection, reading, and just sitting still and being. The hectic pace and chaos of the "school year" slows.
But that quiet is fleeting. At C-Change, we are back on the road and I'm busy developing new Primers. Two of our presenters, Nancy Ylvisaker and Dallas Hetherington, have given in-person Primer presentations this summer, and I will in August – for the first time since February 2020 – with talks near the beaches of Long Island, New York and in the mountains of North Carolina. While at C-Change it feels like we are getting back to "normal", Mother Nature is doing anything but. Record-breaking heat, devastating floods, wildfires, drought, and other extreme weather events made worse by climate change continue to cause loss of life, jobs, and property. As one friend complained to me recently, "It seems like climate change is everywhere and on the news every night." Indeed.
But there's good news on the climate front, too. The Washington Post's interview with Rep. John Curtis (R-UT) [paywall] gives me hope. The founder of the Conservative Climate Caucus, which now has more than 60 Republican Members of Congress, holds many views that are aligned with ours: climate change is real and must be addressed; we can protect and even grow jobs as we reduce greenhouse gas emissions; we must do more as responsible stewards of the planet, protecting it for future generations; we must invest in the innovative technologies that show so much promise; and more. 
Why are we seeing this shift? In large part because younger voters are demanding it and the climate-fueled damage around us is so visible. The politics surrounding the issue is changing, and that is an important first step toward coming together to create meaningful and long-term solutions.
I hope you enjoy more good news below. As always, we welcome your feedback and questions.
Warmly,
Kathleen Biggins
Founder & President
New Primer Focuses on Health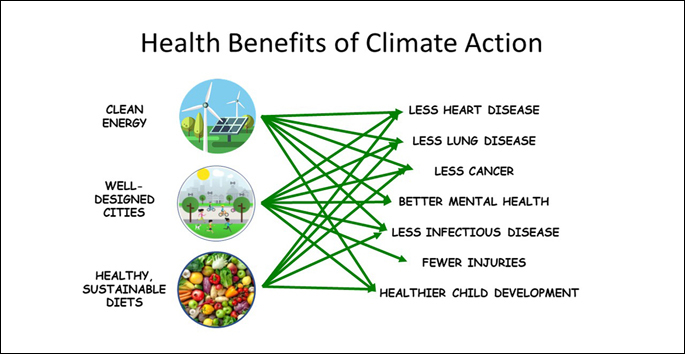 C-Change is launching a new presentation in September! We are eager to share it with new audiences and with those who've seen our original Primer. The "Health Primer" covers the basic science of climate change and how it is compromising the essentials of good health: physical safety and shelter, secure food sources, clean water, clean air, and our ability to manage diseases. We've scheduled two Health Primer presentations in September – for the Garden Club of Princeton and for Princeton Windrows, an independent living community. 
In case you are wondering, the image above (discussed in our Health Primer) is not rhetorical or decorative. Behind every green arrow there's a body of solid evidence that supports the link between climate action and improved health. If you would like to schedule an in-person or virtual presentation of the Health Primer or our original Primer, please let us know.
Save the Date!
C-Change is thrilled that Mark Censits, noted wine and spirits entrepreneur, will be the featured speaker for our fall fundraiser. He is the founder and president of CoolVines, a New Jersey-based company that specializes in artisanal, hand-crafted, and responsibly and sustainably produced wines from around the world.
 
Extreme heat, drought, and wildfires – which not only can burn crops, facilities, and equipment but also taint grapes with smoke that has wafted from far away – are challenging even the most seasoned of winemakers. As new wine areas are opening up and old areas are losing their ability to grow the best grapes, it is a time of disruption and innovation, providing opportunities for the savvy connoisseur. Mark will share some of his favorite new wines and walk us through how climate change is impacting the wine industry.
 
The event will be held on September 19, 2021 from 5-7pm at The Watershed Institute in Pennington, NJ. For more information and if you would like to receive an invitation, contact us here.
Meet the Team
From Kathleen Biggins – I am pleased to introduce two more important team members who contribute so much to our work: Margaret Sieck and Tina Alt.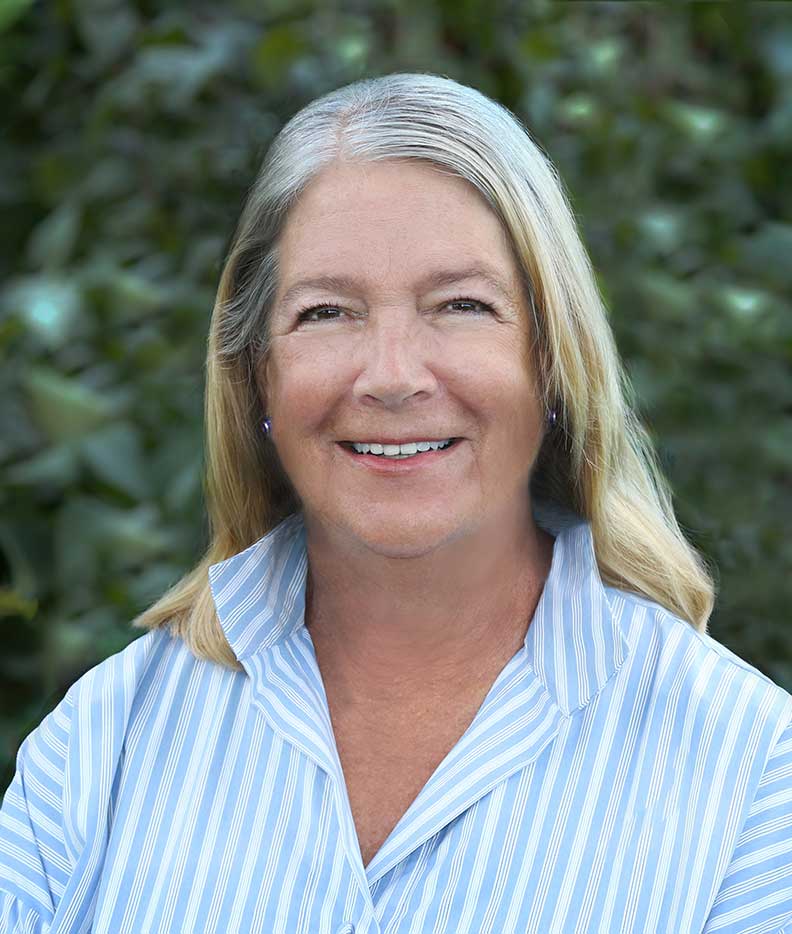 Margaret Sieck was there before the beginning. We were driving back from a conference in Washington, DC together, discussing what we heard from a general and a business person warning that climate change posed significant risks for our geopolitical security and our economy. We were surprised because they definitely did not seem like green-leaning liberals, and yet they had laid out such dire outcomes. And we were concerned because we knew most of our friends and families had a different perspective – that climate change wasn't real or if it was it would only impact far-off generations in far-off places – and we recognized it would be very hard, if not impossible, to change their minds. It felt so overwhelming, and for long stretches we drove back in silence, feeling defeated.
Fast forward to today and Margaret is a critical player in successfully changing those hard-to-influence hearts and minds. The skills she honed by working at national magazines make her a formidable and seasoned editor (I fondly call her the dragon lady!), and she is a very important part of our communications team. She edits our blogs, newsletters, and op-eds, lending a critical eye to the language we use and finding some of the images we choose to educate our C-Change "family."
Margaret helps create and protect C-Change Conversation's unique voice. We couldn't do it without her!
Why I'm involved with C-Change:
I had worked over the years with each of the four founding members on different projects, all conservation-related, and knew they were a particularly remarkable, talented group. What skills could a retired sports editor (briefly the hockey editor at
Sports Illustrated
) lend to this enterprise? The talented people at Time Inc. taught me a lot about proofreading and copyediting, and I am happy to use those skills to polish our prose or amend our message as needed.
 
What have you learned about climate change that makes you hopeful?
I am hopeful that more and more people are turning to science and facts to help defend against what is a clear and present danger. I want my grandchildren (soon to number three!) to know that I worked to make a difference and deliver unto them a planet that is not burning up or awash in floods because people cared and acted.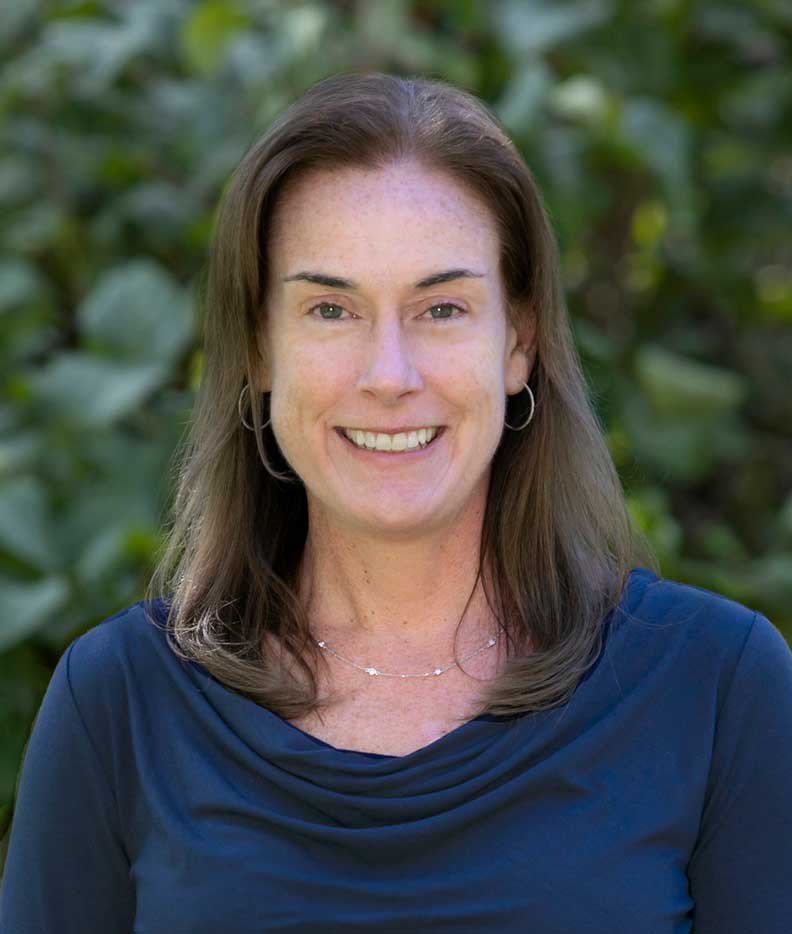 Tina Alt is one of our jack-of-all-trades "can do" volunteers – moving seamlessly from supporting our Primer Presenter training program to helping run our development efforts. One of my favorite stories about her: we were in Tiverton, Rhode Island, and Tina was lying on the floor of the public library taking apart a recalcitrant and complicated technology system to make it accept my computer's input so we could start the presentation. We had a restive and packed crowd and the library's staff had been working on the problem for an hour. Tina was unflappable, and she saved the day.
Tina is like that – she is dauntless, organized, rolls up her sleeves and gets things done, and is great under pressure. She brings a fresh point of view and creative solutions. As a Physician's Assistant, she has keenly focused on the science underpinning climate change and on how it will impact our personal health and health systems.
Tina approached us after hearing our Primer presentation at the Lawrenceville School, where her children were students. We are so glad she did! 
 
Why I'm involved with C-Change:
Through the Primer and our other educational programs, C-Change Conversations explains climate change in a clear way that follows logic and the science and makes it easy to understand why it is urgent to change our individual behaviors and call for change in government and corporate policies. I especially like how we emphasize that climate change is impacting our national security, jobs, and the economy and that this is an issue that transcends politics.
What have you learned about climate change that makes you hopeful?
There are many possible ways to reduce carbon in the atmosphere, even though current technologies are expensive and not yet 100% successful. It reminds me a little bit of cancer – when curing cancer used to be a dream and now for many kinds of cancer, it is a reality. I also am hopeful because I know there is also a lot we can do in our own lives that are small adjustments that will significantly reduce our carbon footprint.
From Massachusetts to Missouri, Primers Draw a Crowd
Our climate change Primer has been in demand this spring and summer, both virtually and in person. Pictured here is Dallas Hetherington, presenting in July at an event in New Jersey hosted by the Mantoloking Environmental Commission and the Mantoloking Yacht Club.
After his talk, an audience member wrote, "Loved it! Climate change is quite a multifaceted topic, and I found the presentation to be very digestible. I especially appreciate the highlight of business contribution to the climate crisis, in that it's important to remind folks that voting matters (individuals can only have so much power in holding businesses accountable, and we need to do so through policy/legislation)." In June, Dallas also presented the Primer (virtually) to his Chi Phi, Rho fraternity brothers.
Other recent events include Catherine Sidamon-Eristoff and Nancy Ylivsaker presenting the Primer virtually to the Lenox (MA) Garden Club, Kathleen Biggins and Joan Schiller presenting (also virtually) to The Study Group in St. Louis, and Nancy presenting in person to the St. Louis Women's Club.
Help Us Fill the Primer Schedule
In 2021, we've presented the Primer 27 times to nearly 1,200 people! Would you like to schedule a talk for your employees, associations, and community groups? The Primer provides audience members with the scientific facts and language to talk about the issue with others. We welcome the opportunity to present to anyone interested in a fair and balanced approach to climate change, including people who do not think climate change is a significant threat, along with those who are already concerned.
Our current August-October Primer schedule includes in-person presentations to:
Rolling Rock Club, Liognier, PA
Bridgehampton Club, Bridgehampton, NY
Linville Book Club, Linville, NC
The Garden Club of Princeton, Princeton, NJ
Blowing Rock Country Club, Blowing Rock, NC
American Public Works Association, St. Louis, MO
Princeton Windrows, Princeton, NJ
YPO (Young Presidents Organization), Linville, NC
Minnetonka Garden Club, Minnetonka, MN