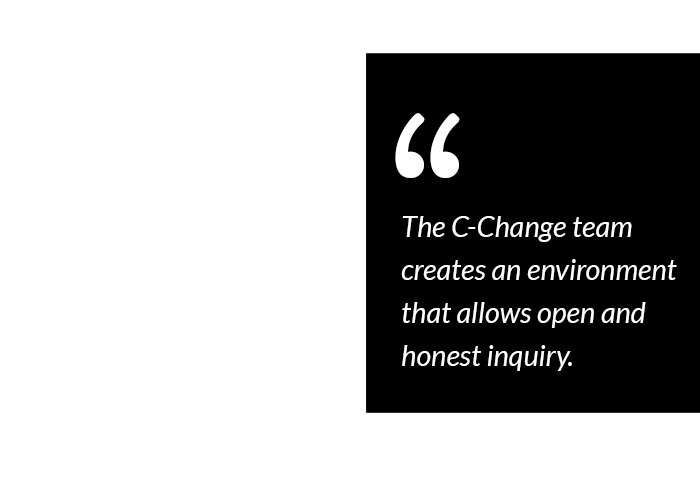 In addition to presentations, C-Change engagement and outreach continues the climate conversation in the same spirit of building consensus. Some of our programs include:
Interviews: C-Change interviews noted experts, like Andrew Winston, a knowledgeable and articulate expert on the nexus between business and climate change. We also host Fireside Chats (informal interviews) about topics like the challenges of climate change communications.
Speaking Engagements: C-Change is invited to speak to and appear on panels at meetings of national organizations, such as The Garden Club of America, the Land Trust Alliance, and the American Geophysical Union.
Podcasts: C-Change Founder and President Kathleen Biggins has appeared on Princeton University's She Roars and Scott Amyx's Climate Change Interviews podcasts.
Ask a Scientist: C-Change enlisted three scientists to answer your climate questions. Anyone may ask a question and receive an answer. C-Change regularly shares Q&A on our website and with subscribers to our newsletters. Learn more or ask a question here.
Affiliates: C-Change affiliates in cities beyond our home base of Princeton, NJ engage community members in the climate conversation. Contact us if you'd like to establish an affiliate and learn about our affiliates in Athens, GA and Columbia, SC.