Dear Friends,
All of us at C-Change Conversations wish you a very happy, healthy holiday season.
What does C-Change Conversations want for 2022?
Peace, goodwill, and a world that finally gets serious about tackling climate change. So if by chance you cross paths with a vacationing member of Congress or the Administration, we hope you'll hold their feet to the yule log over global warming!
As we saw at COP26, and recently within the U.S., forging smart policy around climate change is tough. But we've got to keep trying to find a way because nature doesn't take a recess. To the contrary, there is growing evidence that global warming and its negative effects may be more apparent in 2022 than we might expect.
Here's our monthly roundup of recent news that makes us both concerned and hopeful as we greet the new year. Be sure to read to the end and play a fun game, suitable for tweens and older.
Best,
The C-Change Conversations Team
Notable Quote
So ho-ho-ho and all that. Tis the season to be green. But in the words of Mark Carney, a former Goldman Sachs executive and a former governor of both the Bank of Canada and the Bank of England:
"We can't get to net zero by flipping a green switch. We need to rewire our entire economies."
News of Concern
Let's start with the latest science which, fittingly for the holidays, comes from the Earth's pole – albeit the Southern one.
A highly-regarded international research team announced this month that a cracking Antarctic ice shelf could disintegrate within 3-5 years, starting a chain reaction that would drop a glacier the size of Florida into the Southern Ocean and elevate sea levels as many as two to 10 feet. The increase will happen slowly, beginning in the next decade and accelerating over centuries, but it is a visible reminder we are setting something into motion that we can't pull back and will change the contours of our coastlines forever.
What would 10 feet of sea level rise mean for the U.S.? Previous surveys have calculated that it would swamp more than 28 thousand square miles of land that is home to over 12 million Americans, including large parts of New York, New Orleans, Miami, Boston, and dozens of other major cities.
Rising sea levels, even at smaller levels, will create a very different world for our children and grandchildren. Climate Central's 'Picturing Our Future' interactive graphics show projected sea level rise in iconic places like the Lincoln Memorial and the Sydney Opera House, demonstrating the likely outcomes if we stay on our current emissions trajectory to a 3℃ increase (5.4℉) by the end of this century or pivot to meet international goals of limiting the rise to 1.5℃ (2.7℉). The differences are stark, underscoring how every degree of increase matters.
The devastation would ripple far beyond the sunken acreage. For the first time, the annual report of the Financial Stability Oversight Council warned that climate change is an 'emerging threat' to the U.S. financial system [paywall]. It spells out how the growing frequencies of fires, floods, and hurricanes will cascade through the entire economy, threatening the welfare of us all. And The Wall Street Journal became just the latest business-focused entity to warn of trillions of dollarsof stranded assets [paywall] due to rising tides of all kinds – elevated sea levels, to be sure, but also growing demands from investors, insurers, consumers, employees, and regulators for urgent action (see more below).
The drip, drip, drip of melting ice and bad news goes on. Another new study projects that mountainous U.S. states may be nearly snowless for multi-year stretches [paywall] after mid-century if warming doesn't slow. The resulting loss of snowpack will profoundly disrupt the water supply of much of the American West. Despite all this – and despite all the net-zero pledges we told you about last month – the coal industry is set to experience record highs in 2022, according to the authoritative International Energy Agency. Coal, of course, is one of the dirtiest and most carbon intensive fossil fuels in our energy portfolio.
And, at the risk of overplaying the holiday theme, we're dropping that coal right into the Christmas stockings of the younger generation – in more ways than one. Yet another new study concludes that children born today are statistically likely to experience seven times more extreme weather events [paywall] than their grandparents.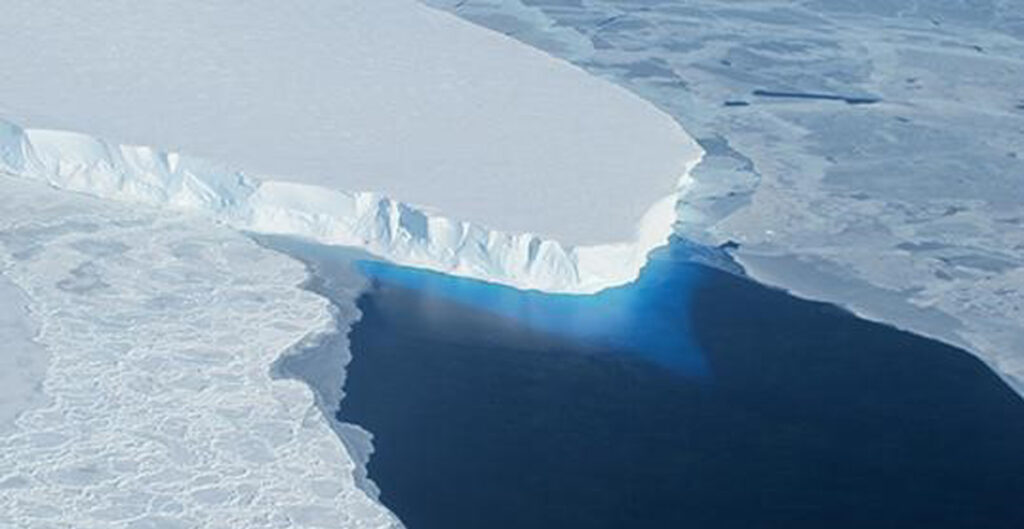 Notable Game
C-Change urges all of us to call on our elected officials to act. But just how hard is it to get to net-zero? What are the political, financial, and environmental costs?
See for yourself in this fun game. If you win, you'll go down in history as the most popular carbon-neutral leader of all time. Lose, and you choke on a cloud of smog.
Good luck!