Dear Friends,
A month into the New Year, we are keeping our resolution to be hopeful, even amid the gloomy news that can, so easily, fog a clear-eyed assessment of climate change. It's been one of our themes from the beginning and we want to reassert it now: climate change is a problem whose solutions are rife with opportunities for those who can think outside the box. Opportunities for economic growth, better human health, scientific progress, personal enrichment … you name it. We just need to warm up to the possibilities instead of being frozen by the fear of change.
This kind of '"American Spirit," if you will, can be seen all around us right now, with growing momentum. Consider plans to build what's effectively a colossal battery (made of air!) beneath the California desert – the world's biggest facility of its kind. Or look at Goodyear's new climate-friendly tire made with rice husks, pine resin, and soybean oil. Or taste-test a new microbe-sourced protein that famed New York chef Eric Ripert loves and that could add to a burgeoning agricultural revolution – feeding the world on minimal land with hardly any fossil fuels in sight.
None of these innovations will be the silver bullet for global warming – nor will they necessarily fulfill all their promises. We know that. We also know that thousands, maybe even millions, of similarly audacious ideas will succeed and make a difference for the climate. In fact, BlackRock's CEO contends that the next 1,000 "unicorns" – startups worth at least $1 billion – will be generated from new climate technology.
In the spirit of optimism, let's continue with good news stories and a climate-solutions frame of mind.
Warmly,
The C-Change Conversations Team
Notable Quote
"The next decades will see the greatest industrial transformation of our times – maybe of any times. And those who develop and manufacture the technology that will be the foundation of tomorrow's economy will have the greatest competitive edge. The scale of the opportunity is clear for all to see."
– Ursula von der Leyen
President of the European Commission
News of Hope
If it sounds too good to be true, it often is. But the same could have been said about air travel, smartphones, and other ideas from outside the proverbial "box." Scientists have known for a long time that hydrogen is a viable fuel alternative to petroleum products and that it can be "mined" from water (hydrogen is the H in H2O, after all). But the big, really exciting news is the country's first large-scale "green hydrogen" project, in Texas. If the process can be powered by gusting Texas winds, as the project leaders propose, clean and abundant fuel may be pouring out of the Lone Star State for centuries to come. That's the power of magical thinking – backed up by modern chemistry and, in this case, significant funding from Washington.
And have you heard about small modular nuclear reactors? Standard nuclear reactors, of course, are powerful sources of carbon-free energy but they take years to build, carry safety concerns, and are very costly. Smaller versions that can be produced and shipped in volume from a single facility minimize problems and could be an important part of local clean energy supplies. The idea is that small reactors can be cheaply installed – even in retired coal-fired plants – with additional reactors added as demand grows. In January, the Nuclear Regulatory Commission approved the first design for use in the United States, opening a new chapter in nuclear development.
Electric cars have been manufactured since the 19th century, with the first EVs hitting U.S. roads in about 1890. (It seems Ford's Model T priced them out of the market, though, and we all know how that played out.) Today, thanks to dozens of visionaries (and government support), this climate-friendly technology has finally become mainstream and affordable. EVs now comprise a full 10% of the global car market and over 5% of U.S. sales. Intriguingly, China is the world's top EV market, selling five times as many EVs as the U.S. in 2022.
It doesn't take a visionary, however, to capitalize on clean energy. Thanks in part to the generous tax incentives in the Inflation Reduction Act, more and more of us can power the electricity grid, instead of simply tapping into it. Neighborhoods and private homes across the country are becoming mini-power plants, generating energy to sell to the grid, and providing storage to make it more stable and resilient.
There's more good news for the energy transition … perhaps diminishing the nagging concern about the scarcity of essential minerals needed for batteries, wind turbines, and other green technologies. Much of the world's supply of these so-called "rare earth metals" comes from China. That's why Sweden's recent discovery of Europe's largest deposit of rare earths was greeted with excitement. Another obstacle to carbon-free energy suddenly looks surmountable.
Lastly, we'd like to present you with a frame shift that could be a collective mind-changer. The White House has recently unveiled an effort to measure and include the value of ecosystems into economic data sets. The initiative will take some 15 years to implement but will provide a supplemental tool, besides GDP, for economic decision makers. Given how important the natural resources are to so many sectors – tourism, mining, agriculture, recreation, fishing, and timber to name just a few – it makes sense to factor in the economic costs of damaging or losing the natural systems that we depend on.
News of Concern
More out-of-the-box developments, like those described above, will be essential for combating climate change. But technological solutions by themselves won't be enough. We also need urban planners, supply chain managers, community groups, business leaders, and ordinary citizens to help move boulders. Consider this: despite know-how, affordability, and financing, the pace for new wind and solar installations plunged in the last quarter of 2022. The culprit seems to be a cocktail of supply chain clogs, regulatory snags, political pitfalls, and other plain vanilla snafus. We can solve this.
And here's another problem we are worried about: the unfortunate politicization of ESG (Environmental, Social, and Governance). Seems to us that it's just good business to manage environmental risk. As investors, we need to be able to see how vulnerable companies are to climate change and what part they play in creating it. Current ESG practices in the environmental area are evolving and need to be improved, but incorporating climate change risks in a transparent way is critically important.
Speaking of transparency, there's no hiding the consequences of inaction; they are right before our eyes. Just two examples: according to a new report from the National Oceanic and Atmospheric Administration, over the last seven years, extreme weather and climate disasters have killed at least 5,000 people and cost the U.S. more than $1 trillion in damages. And, just as visible, Utah's Great Salt Lake is drying up. According to researchers at Brigham Young University, this icon of American geography could be gone within five years.
Another glimpse of the future can be seen in the kidneys of Nepalese migrant workers. The poor nation of Nepal sends abroad nearly one in ten of its citizens, many working outdoors in the Persian Gulf's life-threatening heat. Returning home, these mostly young men now present Nepal with a surging problem of chronic kidney disease caused by extreme heat. Experts say workers in America may face the same conditions soon. For example, if we continue our current emissions path, by century's end, summers in Austin, TX are projected to warm by 7.6 °F, akin to today's summers in the Persian Gulf city of Dubai.
And that trillion-dollar national bill from extreme weather? Much of it is being passed on to consumers in the form of skyrocketing insurance premiums. States such as Florida (after Hurricane Ian) and Louisiana (after Hurricanes Laura and Ida) are topping the list of highest average insurance costs. In many cases, people "self insure" (if they can) because they are unable to get insurance or the skyrocketing premiums and deductibles make it out of reach.
Notable Video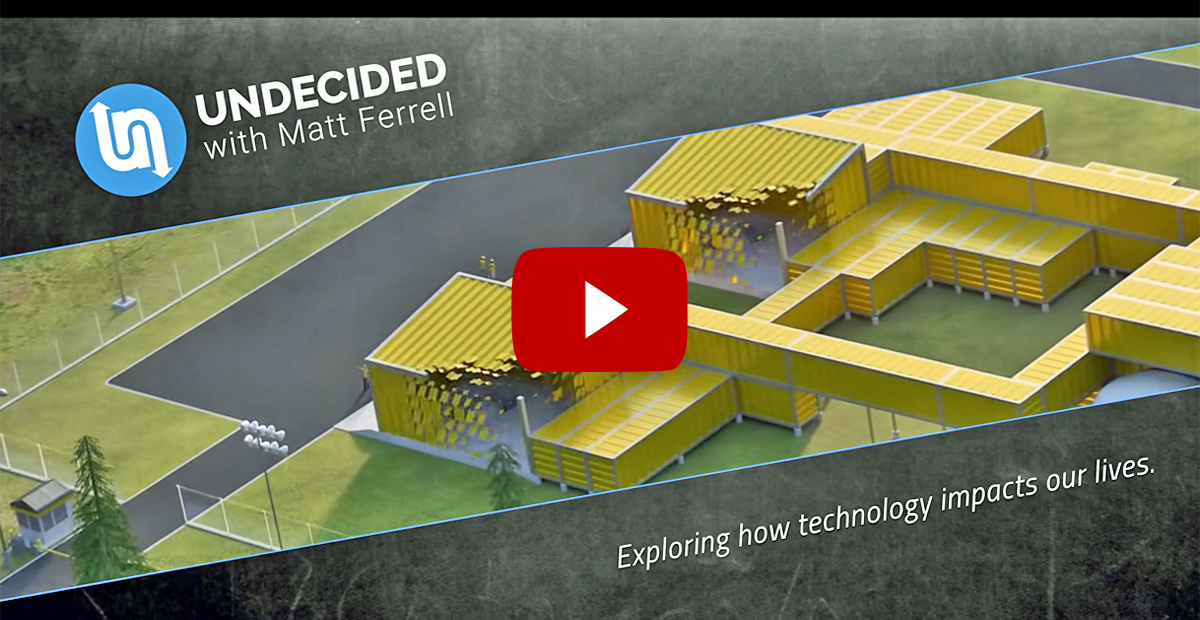 Nuclear power is a low-carbon energy source, but can be divisive. That's why we love this video from a series called "Undecided" and its accessible exploration of emerging nuclear technologies.
Watch or even just listen as Matt Farrell explains how some new designs are different from nuclear built in the past and could potentially help us transition to a net-zero future.
That's all for now. As always, we appreciate your feedback and hope you'll forward this newsletter to anyone who might benefit. Newcomers can subscribe here."