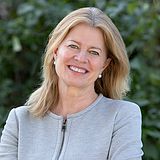 Kathleen Biggins
Founder / President
Follow Kathleen on LinkedIn.
Learn more climate news of hope and concern from our monthly newsletter,
Curated Climate News. Use the form on the right to sign up.
Countries are competing more, but companies are moving in the opposite direction – toward more collaboration – to address the threat of climate change.
That was one of the illuminating – and encouraging – moments of Harvard Business School's recent conference on climate change risks and opportunities. The event underscored both the "cataclysmic" financial implications of slow walking our response and the important role business, with its "problem solving approach," has in meeting the challenge.
Unsurprisingly, presenters emphasized the frustrating reality that we have many of the tools to mitigate and adapt to the risk, but are not moving with enough urgency, ambition, passion, and leadership to successfully use them. Presenters clearly recognized "climate risk is financial risk," and that companies are ahead of policymakers, who can be hampered by the politicization of the issue. They highlighted that this is the most critical decade for developing, accelerating, and scaling climate solutions and that conventional thinking and financing can't get us there.
The full costs of the damage from carbon emissions have not yet been recognized and integrated into our financial system. Without that, to be successful we need new approaches, including new educational tracks and climate entrepreneurship. For those of us working in climate change education, the Harvard presentations reinforced much of what we have been sharing with our own audiences – that this is not simply a "green" or environmental threat, but an economic threat with far-reaching implications for business and society. It's an all-hands-on-deck moment. I am encouraged that the school is using its prestigious voice to educate and exhort companies, leaders, and their own graduates to meet the challenge.
Learn more climate news of hope and concern from our monthly newsletter, Curated Climate News.