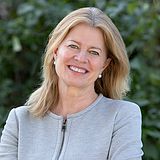 Kathleen Biggins
Founder / President
Follow Kathleen on LinkedIn.
Learn more climate news of hope and concern from our monthly newsletter,
Curated Climate News. Use the form on the right to sign up.
Never has doing the right thing made such good economic sense. Financial reports in favor of transitioning away from fossil fuels keep coming. The latest from Deloitte and RMI, for example, gives us a stark choice: a global economy that gains $43 trillion or loses $178 trillion over the next 50 years.
Transitioning away from fossil fuels is complicated and has to be smoothly orchestrated to prevent shocks in the short term. But the logic is crystal clear: the cost of changing to a low-carbon economy has dropped so fast that more than 80% of all new electricity generation this year in the U.S. and across the globe will be from carbon-free sources. This means governments and companies can save money by transitioning more quickly to cleaner technologies.
At the same time, the costs of climate disruption, borne primarily by taxpayers, continue to ratchet up. But Americans may not tolerate the high cost of climate change much longer. A new poll from Pew Research found that 69% of the U.S. population favors steps toward the country being carbon neutral by 2050, with 67% of young Republicans supporting that shift.
More and more, saving the planet feels less like a sacrifice and more like the smart financial choice it is.