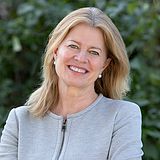 Kathleen Biggins
Founder / President
Follow Kathleen on LinkedIn.
Learn more climate news of hope and concern from our monthly newsletter,
Curated Climate News. Use the form on the right to sign up.
While the energy transition is "picking up," it's not progressing fast enough to keep us at safer temperatures. One of the most important drivers, Big Oil, is playing a complicated game – paying lip service to the realities of climate change and the need for the transition, while continuing to fund denialism and "solutions bashing." Perhaps most telling, they are using their record profits to increase production and to reward shareholders instead of significantly investing in new lower-carbon technologies.
While they may be responding to legitimate short-term opportunities and pressures, they are missing the big picture. As noted in Jason Bordoff's excellent New York Times op-ed, Big Oil is betting against a fast transition. ExxonMobil has stated in regulatory filings that it does not think society will "accept the degradation in the global standard of living required" to achieve net-zero emissions.
This may be true: no one wants disruption or to pay more if they don't have to.
But that decision doesn't happen in a vacuum.
In order to maintain that status quo, societies must willingly accept the degradation of living and economic standards coming from climate change. Taxpayers are already paying for climate change today in such things as lost productivity and agricultural yield, and increased insurance and infrastructure costs. They are also losing their sense of safety in their homes and communities, as rains, winds and heat threaten in new ways, and experiencing great sense of loss as beloved natural spaces – our joshua trees, our saguaros and our redwoods – fail.
Fossil fuel companies cling to an historic mindset that they are irreplaceable and untouchable. They are neither. New technologies are providing reliable energy alternatives, often at a better cost. Fossil fuel companies' reputation as the "bringer of light and enabler of civilization" doesn't ring true anymore. The next generation doesn't want to work for them, and lawsuits that paint them as "villains" endangering our children and grandchildren are gaining traction.
Big Oil has the expertise and deep pockets to facilitate the transition. Or, they can continue to try to grind it to a halt. Their actions will have a big impact on our collective future.
For more insight on what they are actually doing, read the op-ed here.